Gambo is Swedish, Norwegian, Finish, Danish, Nordic, Estonian and International Champion. He started his show carrier by winning Best puppy in show at his very first show, and more should come: Gambo has from puppy-class achived five BIS:1 and at least six more BIS-placements.
At his first official show at an tender age of 9 month and 3 days (the minimum age in Sweden is 9m:1d) he won his first CAC and was going 4th best male. Just a few weeks later he achieved his second CAC by going 3rd best male. All together he has won 4 CAC from junior-class, inkluded one BOB and BIG-R at an International show with a breed entry of 35.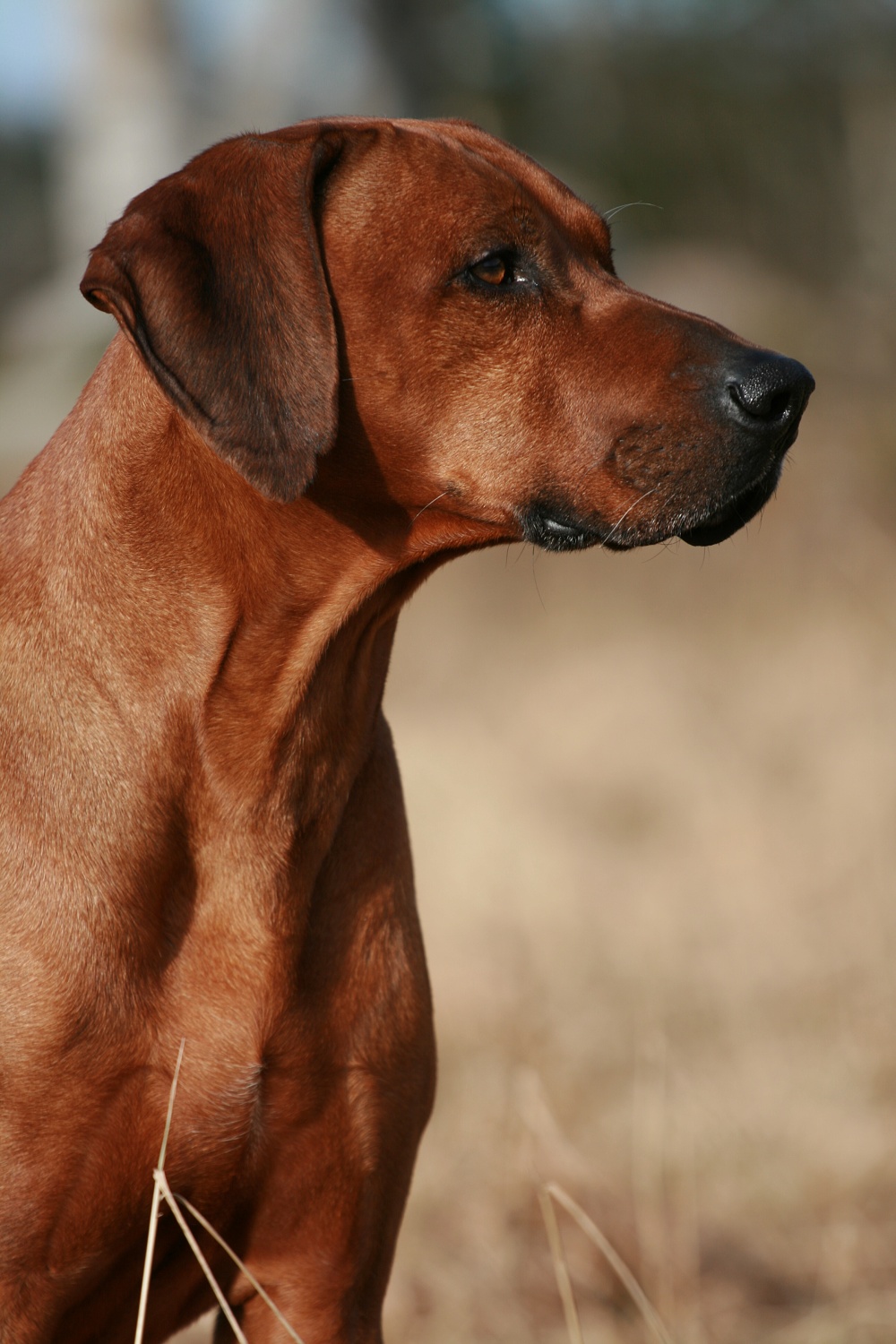 Gambo february 2008

Gambo february 2008
Gambo lives with me, I thought he was too good to pass by even if I at that time alredy had one male in the family. I and Gambo is also training some obediance, but not so serious, more for the socialtraining and activity. Blood-tracking is also something Gambo likes.
Birth: 8 November 2000
H: 69cm, W: 46kg
HD: A = excellent
ED: 0/0 =clear
Full set of teeth
7 Swedish CAC
1 Finish CAC & CACIB
1 Estonian CAC & CACIB
1 Norwegian CAC & R-CACIB
1 Danish CAC & CACIB
12 Swedish CACIB
Temperament tested
No:1 best swedish male on 2003 goldlist
No:1 best male on 2005 goldlist
2nd RR total
No:1 best male on 2006 goldlist
3rd RR total
CV titel ( equal to ROM)
Lot of champions and also WW in his progeny
(swedish)
Read Gambo's Mental test (english)
Read Gambo's Progeny Gallery